Listen
Here are some things that I've made...
My Work
Looking to listen to some of my work? Great news – you've landed on the right page. I've produced a lot of radio. I mean a lot.
So rather than post hundreds of stories, from short news items to longer treatments, I've selected a sample of the very best of my work.
Looking for an immersive audio experience? In 2016, a wolf pack near the town of Banff in Canada's busiest national park took a big hit. From an estimate of nine wolves, down to just three at the time this doc was produced, the future of this pack was uncertain. I designed lush sound beds to share the wolf pack's story over the course of the year as six of them die out. I produced this 24-minute documentary for CBC Radio One's The Doc Project.
If you want a personal story, I'd listen to My Jewish Friend. One of my long-time friends converted to Reform Judaism. (Note: I'm half Jewish, but secular.) In middle and high school she was never religious. We've lived in different cities for about a decade now, and returning home for the holidays I decided to ask all the awkward questions I'd felt too uncomfortable to ask her before. That 12-minute documentary aired on CBC Radio One's The Doc Project.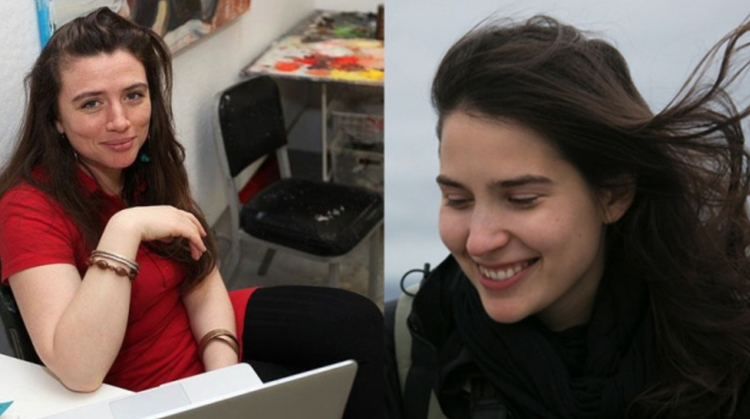 Want something light hearted? You've Googled yourself. I bet you have. OK, well, I have. I have an Internet name twin. She's an artist in L.A. At the time I produced this story, I was a reporter on Canada's Atlantic Coast. Yet, I'd arrive for interviews and discover someone had Googled me... but mistook her work for mine. It's a fun mini-doc, about seven minutes long, that I produced for CBC Radio One's The Sunday Edition. I hope it makes you smile!
If you're looking for a heartfelt story of friendship, listen to this story. In a feature documentary for CBC Radio One's The Current, I interviewed two Canadian Forces veterans with PTSD. The two became friends at a therapeutic riding program. But that was not the first time they'd met: they had once been on opposite sides of an incident on a military base that had made national news. Hear the story beyond the headlines.
Looking for some time to reflect on your own journey? You should listen to "The Ordination of Helen," a 25-minute documentary I produced for Atlantic Voice, a regional documentary radio program on CBC Radio One. Helen's path to ordination is not exactly ordinary: from a strict Catholic childhood to her ordination as a Universalist Unitarian Minister.
Want some time to reflect on the process of mourning through eulogizing? Rev. Le Quita Hopgood Porter has some words of wisdom you will like. After her father's funeral, she thought her eulogy for him was complete. It was only just beginning. I produced this short doc for CBC Radio One's Tapestry. To this day, she's one of the most insightful people I've had the pleasure of meeting and talking to for work.